Print & wall art price list
Please note these prices are subject to change at any time since prints outsourced with a professional print lab.
Why not decorate your house with stunning prints of your furry friends for lasting memories instead of that Kmart print that everyone has 😉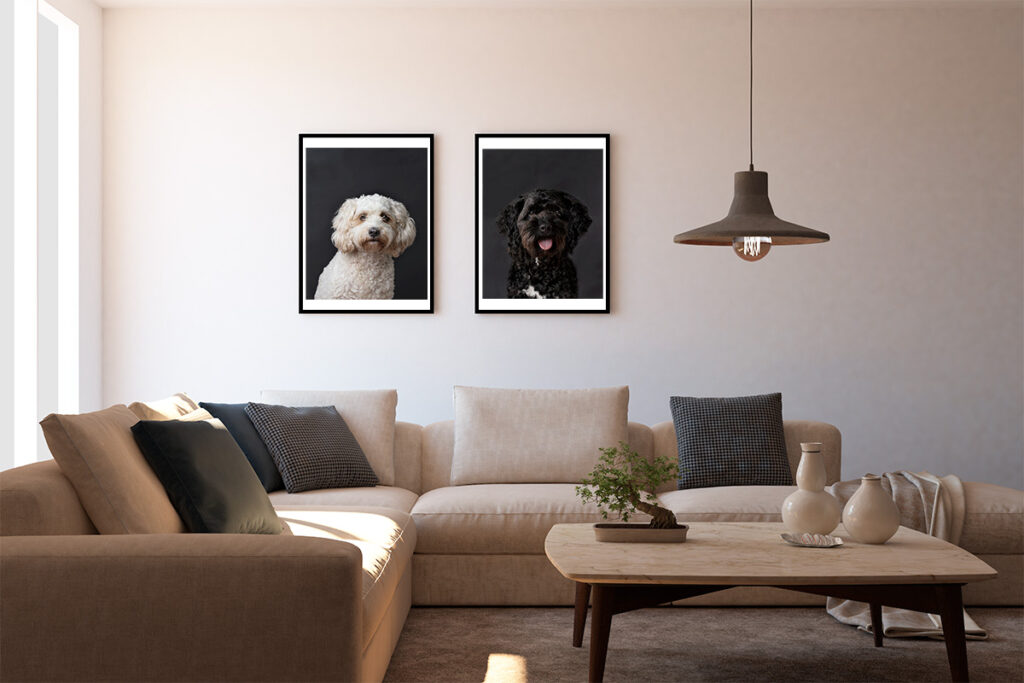 All the prints are done at a professional local Gold Coast printing lab using the finest Fine Art papers that will not fade or turn yellow.
 There is also an option to print on canvas.
 Printing, framing and canvas can take up to 4 weeks.
Prices include shipping to your house! 
Below are some common sizes, custom sizes are available and quoted separately.
Fine Art Satin Cotton Rag
Fine Art  Matte Cotton Rag
Fine art print + handmade frame
Canvas incl stretch & frame